In partnership with The University of Sussex, University of Winchester, and St Mary's University Twickenham
First Star UK are ready to embark on a summer experience like no other. Children in care all over the country will be getting ready to pack their bags and join us for an unforgettable residential at the prestigious Universities of Sussex, Winchester, and St Mary's Twickenham.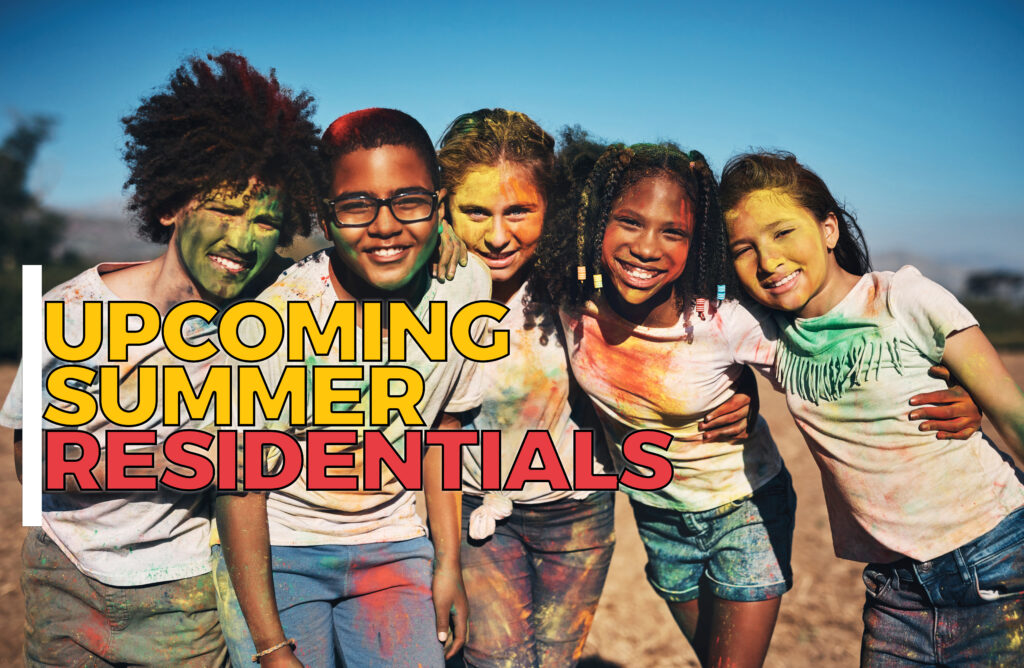 What's on this Summer.
1. Outdoor Adventures and Team Building:
We are preparing for our scholars to unleash their inner explorers as we dive headfirst into a series of exhilarating outdoor adventures. From rock climbing and zip-lining to archery and team sports every day promises a new and thrilling challenge.
Working together as a team, scholars learn the power of collaboration, communication, and problem-solving while strengthening lifelong friendships with fellow adventurers from all corners of the UK.
2. Life Skills Workshops:
At First Star we strongly believe in empowering young people and providing valuable life skills that extend beyond the classroom. Interactive workshops designed to enhance our scholar's leadership abilities, boost their self-confidence, and promote essential skills for personal and professional growth. From time management and budgeting to effective communication, these workshops will equip our scholars with the tools to thrive in any endeavour they choose.
3. Engaging English and Maths Sessions:
Learning can be exciting, especially when it takes place in a vibrant and inclusive environment. Our English and Maths sessions are far from ordinary! With engaging activities, interactive discussions, and real-world applications, scholars will discover the joy and relevance of these subjects. Whether it's crafting compelling stories or taking the stand during debate nights scholars will develop the confidence to excel academically and beyond.
4. Unleash Your Creativity:
Scholars will channel their inner entrepreneur as they dive into hands-on workshops where they'll learn to create their very own shampoo bars. Discover the science behind beauty products while expressing their artistic flair through personalised creations.
Not only will they take home their own unique creations, but they will also gain insights into the world of entrepreneurship and innovation.
5. City Breaks & Day Trips:
What's a summer adventure without some sun, sand, and seaside excitement? Depending on what programme scholars are on, they can expect to have a memorable day trip, whether that's the beach and pier at Sussex, the great historical landscape of Winchester, the former capital city of England under Alfred the Great, or the 37th largest city in the world and home of King Charles, London.
Which ever day trip the scholars are on we can guarantee these moments of leisure and laughter will create lifelong memories and a well-deserved break from the daily routine.
6. Celebrating Achievements
Throughout the summer residential, the scholar's growth, determination, and accomplishments will be recognised and celebrated. Villiers Park will be coming along to present certificates. These certificates not only showcase the scholars' achievements but also ingrain a sense of pride and confidence in their abilities.
The First Star Summer Residential is an incredible opportunity for virtual schools, foster parents to get the most out of the First Star programme. With a perfect blend of adventure, education, creativity, and fun, this summer experience will leave scholars with lifelong memories and valuable skills.
First Star Network
Don't miss out on this exciting opportunity to get a child you care for involved to grow, connect, and thrive. Join the First Star network today to stay up to date on all things First Star and be the first to know about upcoming recruitment for new cohorts.